Understanding the Earth with Satellite Images – Application of Modern Satellite Technology for Earth Observation for Adolescents (Space4Geography)
Prof. Dr. Alexander Siegmund
Remote sensing methods are represented in National Educational Standards, as well as in a large share of  the state curricula and school books. Nevertheless, the implementation in school lessons is still hesitant. This is usually justified with the complexity of satellite image analysis, which may cause high costs in terms of time and organizational effort when using satellite images. Against this background, a web-based learning platform for the application in geography lessons is developed.
Ten learning modules are provided on the platform "Space4Geography". These give them an understanding of the potential of remote sensing by allowing students to answer geographic questions. Additionally, student competencies in analyzing satellite images are improved. The regions and topics covered by the learning modules are chosen based on a nationwide analysis of curricula.
Using computers or tablets, students work with RapidEye and TerraSAR-X satellite imagery to answer geographic questions. The image processing steps are performed in the web-based remote sensing software BLIF. Implemented as an adaptive learning environment, the platform supports individual learning paths by adjusting content and difficulties to the individual abilities and needs of the students.
A dissertation is embedded into the project: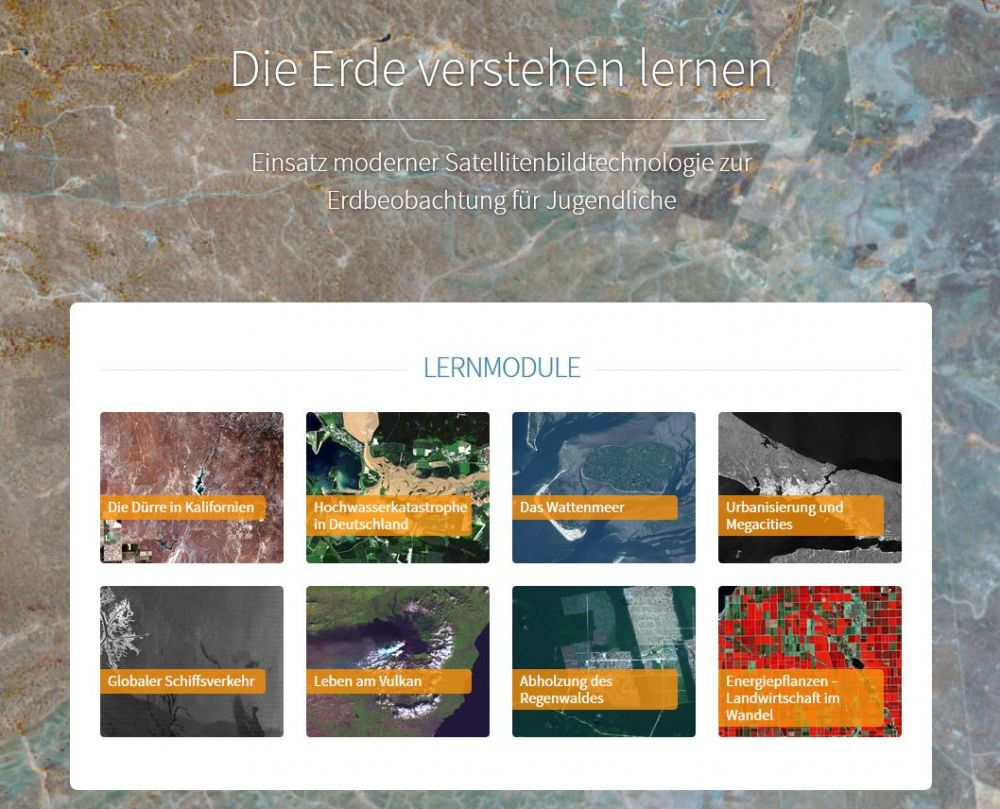 Prototypical front page of the platform


Project start: 2013
The project is supported by the German Aerospace Center (DLR) with funds of the federal ministry for economy and technology.