Understanding the spatiotemporal distribution of Potentially Harmful Trace Element deposition in northern Chile:
A multi-method study on the mining impact in indigenous communities since the second half of the 20th century
 
Nicolas C. Zanetta-Colombo, M. Sc.
Supervisor: Prof. Dr. Alexander Siegmund
Since colonial times (1600 A.D.), mining has been the most critical industry for Chile. During the 19th century, it experienced a great dynamism, becoming the main economic activity in the northern and central regions (18°- 36°S). Although this activity brought economic benefits at the national or regional level, the extraction and processing of minerals caused several negative environmental impacts in the areas of the primary operations. One of the significant impacts of mining on the local environment and public health is trace element contamination caused by dust emissions from ore extraction, high-temperature processing, and waste disposal.
Due to the lack of local-level monitoring and the population's uncertainties about the mining impact on their villages, this study addresses this socio-environmental issue through a multi-methods approach. Using settled dust, soil, and tree-ring samples together with analytical techniques such as Inductively Coupled Plasma Optical Emission Spectroscopy and High-resolution XRF, the current and past status of the availability of toxic metals in the environment, the potential emission sources, and the exposure of local communities of Alto Loa will be addressed.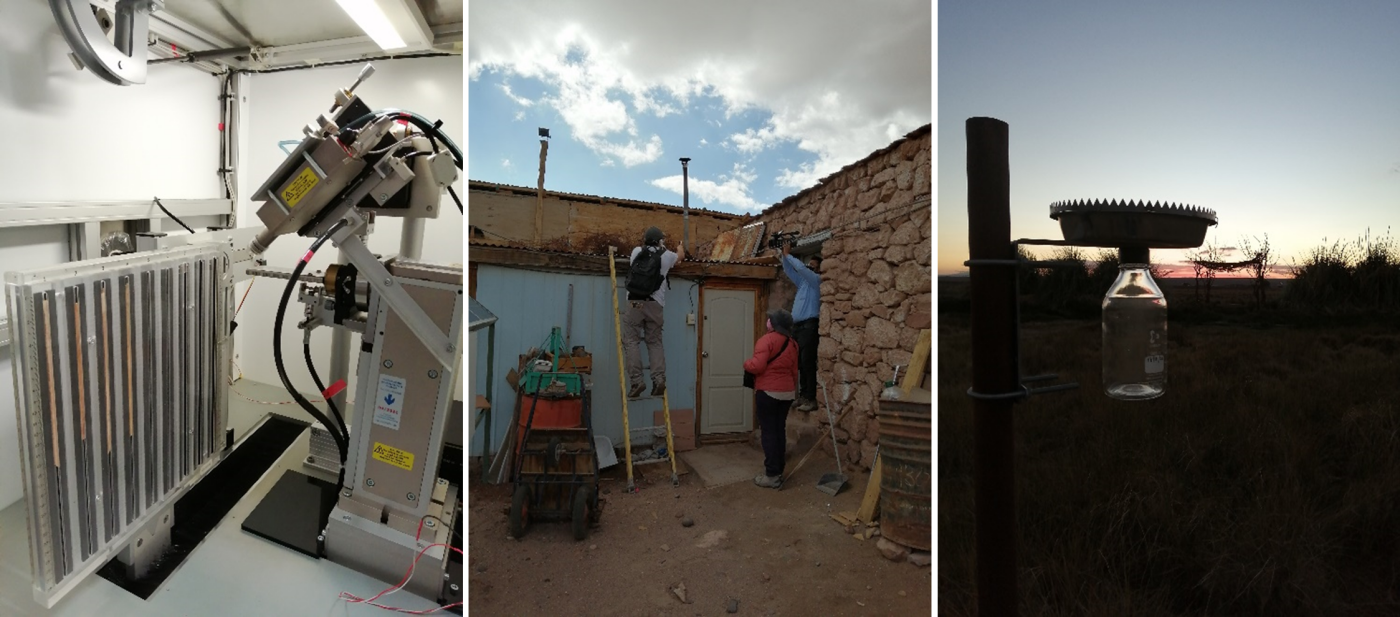 Figure 1. Methodological approach. a) ITRAX scan core measuring the presence of metals in tree ring metals between 1970 and the present. b) Sampling of settled dust on roofs and windows in indigenous communities in Alto Loa. c) Passive collectors for intra-annual analysis of metal deposition.